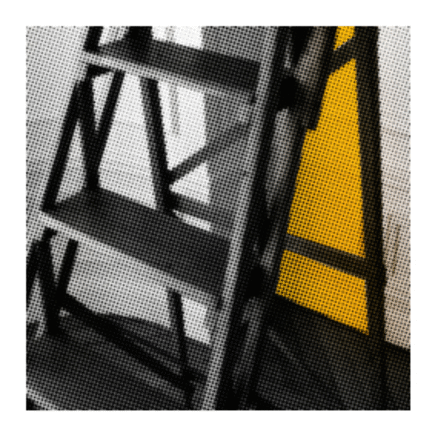 COLLECTIONS & EXHIBITIONS
Developing art collections, conceiving and producing temporary, permanent and travelling exhibitions.
Atelier LK' is also an expert in exhibitions' set-up, acquisition of works and collection management: whether it reflects the identity of a collector, a private company or public institution, the values they wish to display, whether it is product-oriented, human resources-oriented or emblematic of an utopian encounter between the private sector and arts' collection. As an exhibition curator associated with prestigious institutions around the world, Atelier LK' brings about 20 years of experience in the dissemination of works of art and the circulation of cultural heritage.
An exciting story started when Léo Lefort curated his first exhibitions at the Addis Ababa Cultural Centre on behalf of the French Ministry of Foreign Affairs. This led to the creation of no less than three art galleries (one of which is still in operation: Lela Gallery, directed by Lilly Sahle). Through collaborations with internationally renowned artists, researchers and architects, Leo transforms moving past and present stories into a unique visitor experience.
From the exhibition "On Paper", selection of engravings in collaboration with the Pretoria Art Museum, in February 1999, to "Babour / Vapeur!", collection of ancient photographs on the Ethio-Djiboutian railway in April of the same year, "The Beauty of Water" with Japanese photographer Seiten Myake in 2000, "Steps & Corridors, Vitrine of a Moving Continent" displayed at the United Nations Headquarters in Addis Ababa, in March 2003, "Archives Actives", with E251 North Ghent in 2007, "H*tel Dystopia", Dubai Art Fair, 140 works on paper by Ethiopian artists transported/exhibited in a suitcase, to "Little Sun", a collaboration with Olafur Eliasson in 2014, to name just a few! Each of these exhibitions are multidisciplinary adventures bringing together artists, universities, collectors, local communities and even directors, since stage designs were also commissioned ("Feather" by Henri Michaux, "End Games" by Beckett, "Uncle Vania" by Tchekov).
All these art productions attracted the attention of museums, public institutions and private collectors. They became increasingly interested in Leo's know-how. UNESCO contracted him to design and produce series of monumental exhibitions disseminated over five airports all over Ethiopia. The Palais des Bozar in Brussels trusted him for the curatorship of an Ethiopian Pavilion 'African Vision' designed by the prestigious architect of international reputation, Sir David Adjaye. Atelier LK" helps translate scientific and historical data and the desires of his partners into engaging visit scenarios. In collaboration with his clients, Atelier LK' creates platforms for trans-media storytelling and constructs attractive exhibitions environment and immersive experiences.
By promoting cultural access to a wider audiences through a range of actions, Atelier LK' informs our ability to share knowledge.
Contact our project manager for more information, she will be your point of contact during all phases of the project: planning, budgeting from concept to inauguration. We do attach great importance to transparency and effective communication. We can liaise with multimedia producers (film production, multimedia installation, copyrights management, etc.) and object display specialists (shop window design and artifact enhancement) of our network. Finally, we can develop a tailor-made business plan to place the visitor of your event at the centre of your concerns, designing boutique products and developing educational programs.
Below you will find some catalogues to download (pdf format).
These various publications have been produced as a counterpoint to the exhibitions to which they refer.