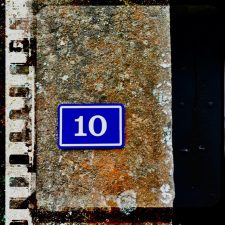 In january 2020, after twenty years of expatriation —Addis Ababa, Paris, Dubai, London— Léo Lefort decided to settle in the Loire valley in Saint-Florent-Le-Vieil, his native region, in order to open Atelier LK'. The studio offers services in the creative industries, with three main areas: art PRODUCTION, art WORKSHOPS & art CONSULTANCY.
A creative laboratory, Atelier LK' is a typical artist's studio: a space for conception and production of multi-media artistic and editorial  (object / paper / digital) published in limited-editions only.
 
Atelier LK' is also a place of knowledge's sharing and workshops' organisation designed mostly for private companies and international schools. Those tailor-made workshops are conceived to improve the cohesion of a group, renew its creative energy and strengthen constructive dialogues.
Also a consultancy expert for cultural projects, acquisition of artworks, collections' management, and exhibitions organisation Atelier LK' is committed with and alongside its pool of collectors to actively participate in the unlimited dissemination of works of art and events organisations open to the general public.