Atelier LK' also serves as a platform to market prints, posters and limited edition objects.
Conceived, produced and marketed by Léo or other artists with whom he collaborates, Atelier LK' is a bridge between the worlds of art and design. To allow independent and multidisciplinary creators to question and expand the limits of their practices is also our vocation. In order to make unique and eclectic works of art and objects accessible to a contemporary public, Atelier LK' does its utmost to facilitate the circulation of its limited editions. We continue to develop our catalogue to include other limited and numbered prints, art objects and poster collections. We have in stock a large number of prints – currently being archived – made by Léo… to be discovered soon in our STORE page (french)!
Today, we are releasing the exhibition catalogue as well as the silkscreen prints co-produced with Atelier OuOùOuh.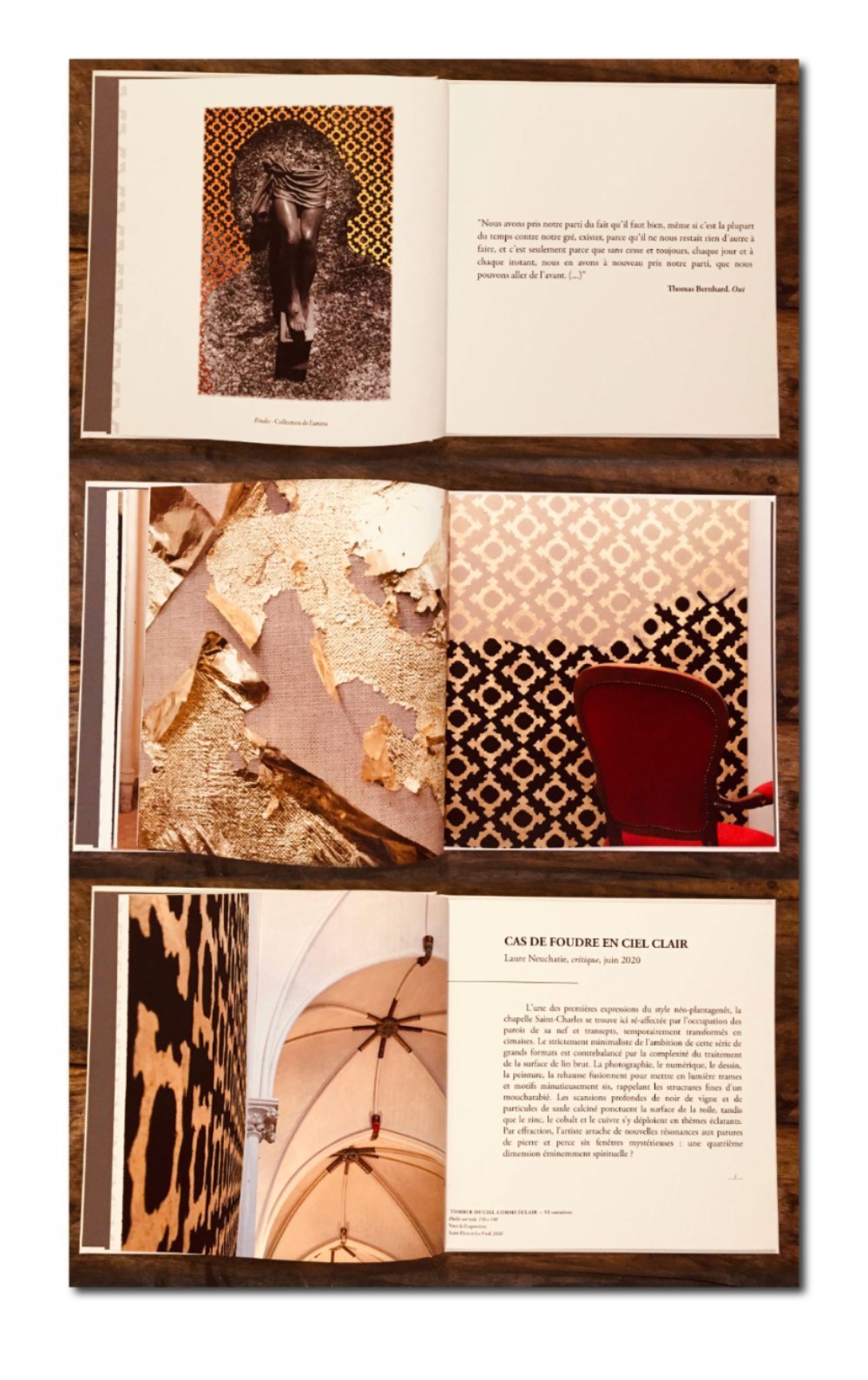 EXHIBITION CATALOGUE LIMITED EDITION
50 colour pages
Numbered on 75 copies
Signed by the author
Format 25 x 25 cm
Texts by Laurent Isel & Laure Neuchatie
Publication date October 2020
Price : 125€
Case and protective case
Hard cover & inside pages : four-colour process Offset
Printing : MiméoPhotos™
Design : MiméoPhotos™
Conception : Atelier LK'©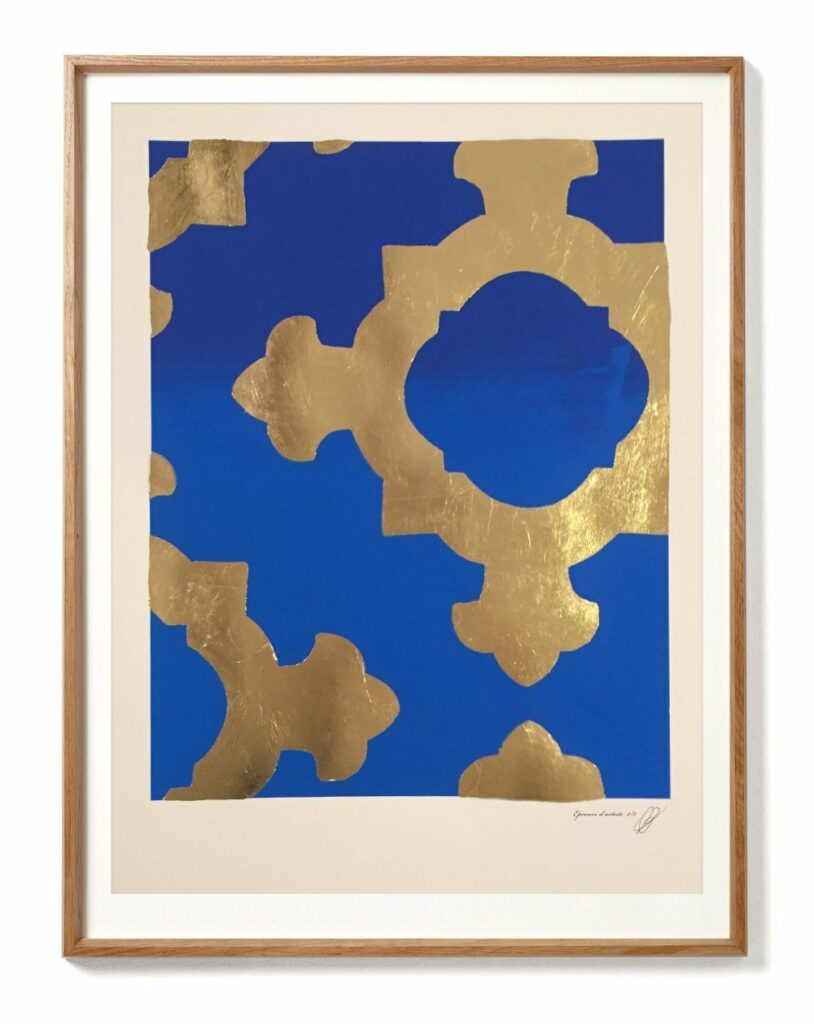 SILKSCREEN PRINTS LIMITED EDITION
Numbered & signed
Format 450 x 640 mm
Publication date June 2020
❏  5 prints gilded with 22 carat gold leaf
Price : 275€
❏  15 prints gilded with copper foil
Price : 185€
❏  2 Non-Commercial Prints (H.C.)
❏  3 Artist's proofs (E.A.)
Premium paper 350g/m2
Cocoon, Offset, white, uncoated
Made from 100% recycled fibres
PCF® certified – Process Chlorine Free
Din 6738: Archiving properties
classified LDK 24-85 (>200 years old)