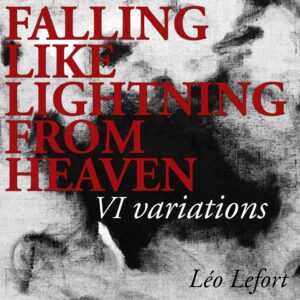 SAINT CHARLES CHAPEL
SAINT-FLORENT-LE-VIEIL

FALLING LIKE LIGHTNING FROM HEAVEN – VI variations
Recent works by Léo Lefort
Free admission, from July 2 to August 30, 2020, Wednesday to Sunday from 10 am to 6 pm.
To organize a private visit outside opening hours, contact us on 06 15 52 98 28 or send your request by email to info@atelierlk.art.
One of the first expressions of the neo-plantagenet style, the Saint-Charles chapel is here re-affected by the occupation of the walls of its nave and transepts temporarily transformed into picture rails. Through this first solo exhibition in France, Léo proposes a new series of six pieces. He freely convokes a few more or less masked forms, ghosts and mythological figures. The strictly minimalist ambition of this large format series is counterbalanced by the complexity of the treatment of the raw linen surface. Photography, digital technology, drawing, painting, and enhancement merge to bring to light wefts and patterns meticulously sis, reminiscent of the fine structures of a moucharabié. Deep scans of vine black and burnt willow particles punctuate the surface of the canvas, while zinc, cobalt and copper unfold into vivid themes. With FALLING LIKE LIGHTNING FROM HEAVEN – VI variations , the artist wrenches new resonances from the stone ornaments and pierces six mysterious windows: a fourth, eminently spiritual dimension? 
LIMITED EDITION OF SERIGRAPHIES: numbered & signed – printed at Atelier OuOùOuh on Olin paper, recycled offset cocoon, 350g/m2, 45×64 cm // 20 copies enhanced with copper leaf // 5 copies enhanced with 22 carat gold leaf // 2 Hors Commerce proofs (H.C.) & 3 Artist's proofs (E.A.) – Information and orders on the spot from the artist. 
At the time of the Vendée Wars, at the end of the 18th century, the Cordeliers convent was used as a hospital for the Catholic and Royal Vendean army. It was here that General Jacques Cathelineau, a native of Pin-en-Mauges, died of his wounds and was nicknamed the "Saint of Anjou". Built between 1856 and 1858 by Count Théodore de Quatrebarbes to house Cathelineau's burials, the chapel represents one of the first expressions of the neo-plantagenet style. The chapel was consecrated in 1858 by Mgr de Dreux-Brézé and became the property of the Sisters of Saint-Charles in 1861 before being acquired by the commune. (Notice Mérimée)
ACCOUNTING MEETINGS from July 23rd to 26th
We also propose some poetic breaths, musical and literary extensions to this exhibition of paintings.
À CORDES TENDUES
Émilie Coraboeuf, cellist & Anaïs Giammichele, harpist, from European conservatories (Paris, Lille, Frankfurt and Lausanne), meet here around three singular and audacious proposals. Come and discover the repertories of Piazzolla, Fauré, Saint-Saëns, Ibert, Tchaikovsky, Tournier and Verdalle. A series of concerts where emotion is absolute.
FAMADINE VAN GOGH
Performance/reading by Laurent Lafuma, directed by Salomé Laloux-Bard. Texts by Vincent Van Gogh, Antonin Artaud, François Joachim Beer & Valère Novarina. A creation of the Atelier Saint Sabin, Paris. Van Gogh "paints with words", his ever more precise descriptions of his landscapes invoke an intense theatricality. Through his letters, he offers us an archaeology of his soul, distilling a thought mixing theosophy and anarchism. The ritual of turning over the Malagasy dead, the Famadine, comes here to pay a powerful tribute to the spirit of Van Gogh. Between heaven and earth, still alive, prisoner of a tomb chamber, Vincent Van Gogh takes shape…
FREE ADMISSION – PARTICIPATION IN THE HAT – LIMITED PLACES
INFORMATIONS & BOOKINGS info@atelierlk.art // 0615529828
……………………………………
EVENTS PROPOSED THANKS TO PATRONS WHO SUPPORT ARTISTIC CREATION IN THE REGION:
……………………………………
TO COMPLY WITH HEALTH SAFETY MEASURES: hydro-alcoholic gel is available, wearing a mask is strongly recommended, 15 people maximum in the exhibition area & distance of 1.5 m between each visitor.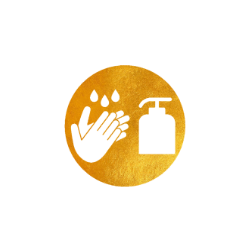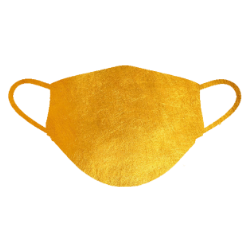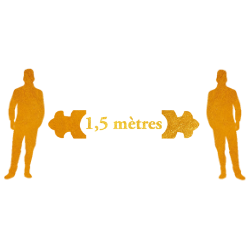 ACCESS :
Saint-Charles Chapel, known as the Cathelineau Chapel. Listed as a Historic Monument and located on the site of the former Cordelières convent, you can access it via rue Cathelineau – follow the signs 'Halte à vélo' – or via the Avenue de l'Europe via the Chemin des Soeurs, behind the Cathelineau college in Saint-Florent-Le-Vieil. Large car park.